El Salvador National Foods Mix Exotic and Traditional to Make Delicious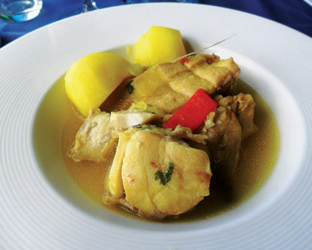 Salvadorans have a knack for turning ordinary ingredients into extraordinarily flavourful dishes. National foods manage to be exotic and traditional at the same time.
By John Jacobs
Walk into a Salvadoran restaurant and there is one thing you can count on – colourfulThere is going to be colorful décor serving as the perfect showcase for color-rich meals. The food in El Salvador is a bit traditional, a bit Spanish, a bit exotic, a bit Bohemian (informal) and a bit unique, with each dish reflecting these five qualities to some degree. The national fare of pupusas (stuffed flatbread) and casamiento (black beans and rice) may sound a bit ordinary at first, but don't be deceived. The flatbread fillings and spiced up black beans and rice prove Salvadorans regularly turn ordinary ingredients into extraordinary dishes.
Traditional foods in El Salvador, routinely served at family meals and by street vendors, would be considered exotic home cooking in many other loca...