The Double Edge of Social Media: Employee and Customer Engagement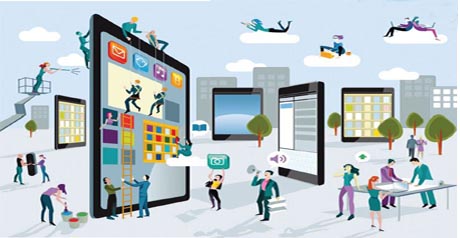 Social media is a tool for deepening relationships between the business, the customers and the employees when it is embedded in the organization's processes.
- By Joshua Ferdinand
Social media began as a convenient means of connecting friends and family, but it did not take many years for it to transform into a valuable business tool. It has become so valuable that it needs to be embedded in almost everything the business does because of its ability to enhance collaboration, engagement and knowledge transfer.
Social media can strengthen relationships with employees, customers and other stakeholders, but many companies are still not fully utilizing the social tools across the organization because they see it as a mostly customer-facing communication tool.
As social media and other social technologies mature, the next stage of transformation is to utilize networks of people to create business value by leveraging connections and informatio...