Canadians impacted by disasters are going digital, Red Cross study confirms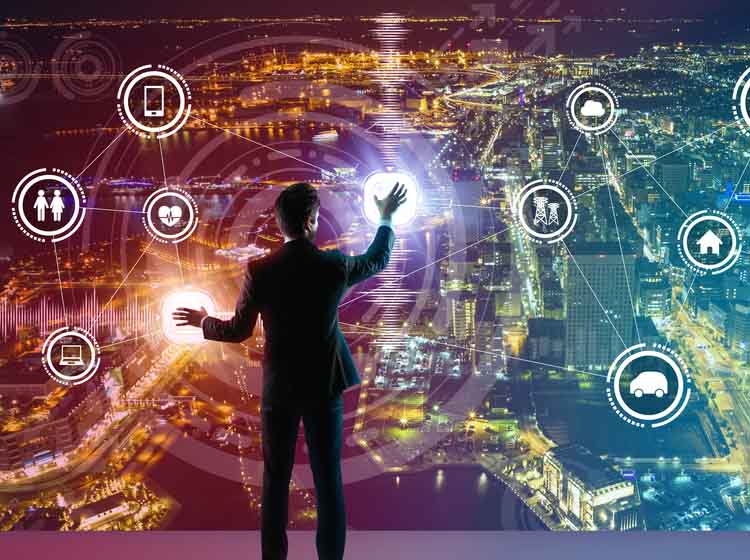 As Canadians face a growing number of disasters and emergencies across the country, they are increasingly turning to digital alerts for accurate information and services, according to Information in Disasters, a new study conducted by the Canadian Red Cross.
According to those surveyed, emergency situations led nearly a third to sign up to receive information during or after an incident. Facebook was their preferred platform (61 per cent), followed by email (57 per cent) and text (34 per cent) alerts.
A similar survey was conducted by the Canadian Red Cross in 2012 entitled Social Media in Emergencies, providing useful insight into the changing digital behaviour of Canadians. Today, two thirds of Canadians said they would be likely to sign up to receive information – about the location of medical services, shelters, and keeping safe, as examples – through emails, texts or apps during or after an emergency situation, compared to just half in 2012.
With the number of disasters increasing every year, the Canadian Red Cross, its partners and governments are under increasing pressure to reach more people, faster than ever before. Social media, online alerts and email have the potential to be an effective alternative for sharing timely information and increasing awareness of the services available.
QUICK FACTS
More Canadians who have experienced a disaster or emergency would sign up to receive information alerts (66 per cent), compared to those who have not (55 per cent). This indicates that those who have experienced disasters, such as wildfires in Alberta and British Columbia, recognize the value of these services.
While social media clearly has a place in spreading information during emergencies, the top preferred channels continue to be television (23 per cent) and local radio stations (22 per cent). The number of Canadians turning to television and radio for information during emergencies, however, has declined significantly since 2012 (was at 39 per cent and 26 per cent respectively).
The Canadian Red Cross is listed as one of the top-trusted sources of information during an emergency along with the local or provincial government and media.
In addition to information, Canadians increasingly expect access to online services in a disaster situation, including ways to find information about their family, access to financial assistance, and updates on their property and potential damage).
QUOTES
"The Canadian Red Cross plays an important role in assisting vulnerable people in their time of need, and adapting to changes in technology is vital to our organization. From providing answers and real-time updates through our social media channels, to distributing funds rapidly through e-transfer, we're continuously working towards ways to help Canadians as quickly and efficiently as possible. Along with our partners, and with the support of governments, we cannot be afraid to try new things and take new approaches because that is ultimately how we will reach more vulnerable Canadians."
Sara Falconer, Director, Digital Communications, Canadian Red Cross
"Thanks to the Canadian Red Cross for putting out new research on how communities get information during a crisis. We are always inspired to see how Canadians come together on Facebook to help one another during disasters. We hope people continue to find our crisis response tools to be a useful way to get the help they need."
Meg Sinclair, Head of Communications, Facebook Canada