CivicAction Drafts 25 New DiverseCity Fellows to Add to the Toronto Region's Growing Leadership Lineup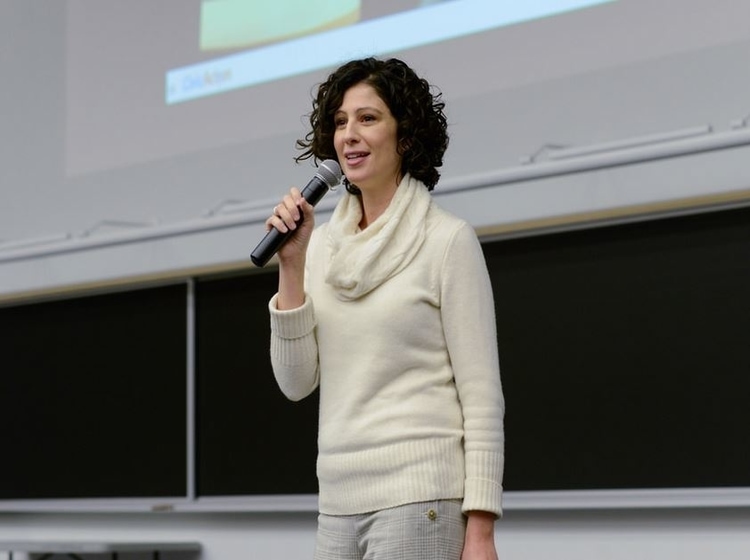 TORONTO, ON
– In a region where nearly 50% of residents identify as a visible minority, but account for zero of the Toronto region's mayors or regional chairs, shrinking the sidelines of the leadership playing field has never been more important. Today, the CivicAction Leadership Foundation added 25 new faces to a growing pipeline of diverse, civic-minded rising leaders as part of the 2018 cohort of DiverseCity Fellows, a program that is changing the face of leadership in our region.
This cohort of DiverseCity Fellows features individuals from a wide range of professional, cultural and community backgrounds who are on track to make meaningful and influential change in the Toronto region. They join over 200 distinguished program alumni who are now in key leadership roles including CEOs, cabinet ministers and the heads of community organizations. The competitive program received a record number of applications this year and successful candidates were chosen based on their community involvement, capability for collaboration and professional experience.
"We're facing increasingly difficult urban challenges that require an all hands on deck approach," said Sevaun Palvetzian, CEO of CivicAction. "Having diverse voices at our decision making tables is the only way to create an inclusive region. DiverseCity Fellows, our "civic MBA," provides that recipe for success."
The need for more leadership diversity goes beyond municipal chambers of council. A recent study by Ryerson University's Diversity Institute found that only 3.3% of Toronto's corporate boards have visible minority representation. Women account for 23.6% of all corporate board positions.
The DiverseCity Fellows program is a one-of-a-kind, award-winning leadership and skills development opportunity that provides engaging and thought-provoking programming for Toronto region civic rockstars at no cost. Participants enter the program ready to grow their skills and looking to jump start their leadership journey. The 2018 Fellows will spend the next year engaged in growth and development opportunities as well as structured coaching and mentoring with senior leaders.
"I was immediately attracted to the DiverseCity Fellowship program due to its unique focus on empowering and amplifying the voices of individuals who may otherwise be silenced in leadership. I hope to leverage the unique skills and perspectives that I will gain from this program to enrich the region where I work, live and call home," said Naseem Mithoowani, Lawyer, Waldman & Associates and a 2018 DiverseCity Fellow.
Hailing from the public service, arts, law, business, and non-profit worlds, these DiverseCity Fellows show the breadth and depth of talent among our region's emerging leaders.
2018 DiverseCity Fellows
Abi Jeyaratnam, Leadership Academy Architect, Centennial College
Adil Dhalla, Executive Director, Centre for Social Innovation
Ashley Fruck-Siomos, Associate, Program Development and Employee Experience, TD Bank Group
Atrisha Lewis, Lawyer, McCarthy Tetrault LLP
Benjamin Bongolan, Coordinator, Newcomer Family Settlement Services, 519 Community Centre
Brad Bradford, Stakeholder Engagement and Special Projects, Chief Planner's Office, City of Toronto
Camara Chambers, Executive Director, Volunteer Toronto
Daniel Tal, Director, Manifesto Community Projects
Dani Saad, Special Assistant – Policy, Office of the Premier of Ontario
Karan Gill, Management Consultant, Deloitte
Krittika Ghosh, Senior Coordinator, Ontario Council of Agencies Serving Immigrants
Kumaran Nadesan, Senior Business Consultant, Ministry of Government and Consumer Services, Government of Ontario
Lana Majid, Senior Advisor, Ministry of Health and Long-Term Care, Government of Ontario
Layla Abdulrahim-Moore, Program & Policy Advisor, City of Hamilton
Liviya Mendelsohn, Director – Accessibility and Inclusion, Miles Nadal JCC
Max Tran, Founder and Executive Director, Ink Movement
Naseem Mithoowani, Lawyer, Waldman & Associates
Owais Lightwala, Managing Director, Why Not Theatre
Rebecca Liu, Director & Head of Strategy and Business Management, Bank of Montreal
Stacy Clarke, Staff Sergeant, Learning Development and Standards Section, Toronto Police College
Subagini Sivapatham, Director, Marketing and Communications, Futurpreneur Canada
Tanya Hayles, Chief Creative Officer, Hayles Creative Elements and Founder, Black Moms Connection
Tesfai Mengesha, Executive Director – Operations, Success Beyond Limits
Tulan Ma, Senior Manager, Program Development, Toronto Region Immigrant Employment Council
Yulena Wan, Manager of Corporate Services, Hamilton Community Foundation