Empowering Thousands of Canadian Researchers and Students to Push the Boundaries of Knowledge and Innovation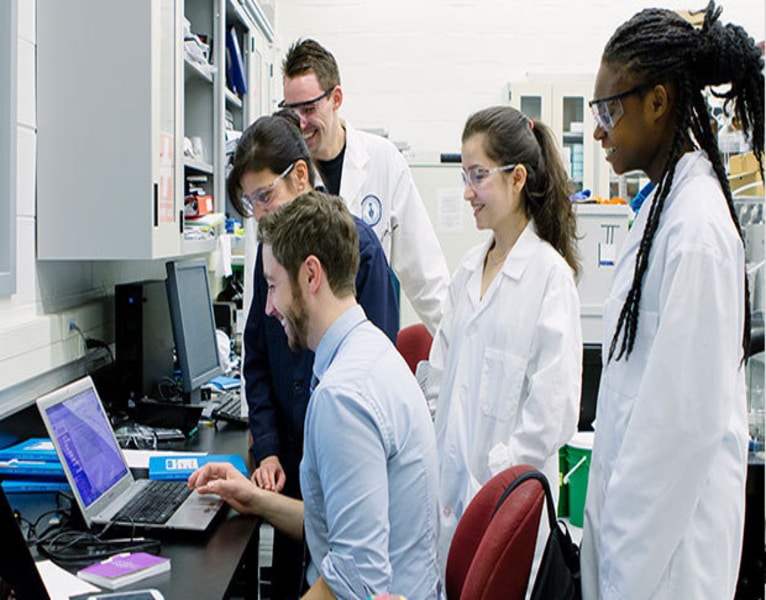 TORONTO, ON-
When Canada's scientists and engineers have the opportunity to succeed, they're able to make the discoveries that lead to ground-breaking innovations, sustainable economic growth and a stronger middle class. The hard work of these researchers also helps new generations of students master the advanced skills they need for the jobs of tomorrow.
That is why the Honourable Chrystia Freeland, Minister of Foreign Affairs, on behalf of the Honourable Kirsty Duncan, Minister of Science, today announced an investment of more than $52 million to support fundamental research at the University of Toronto through the Natural Sciences and Engineering Research Council of Canada's (NSERC) 2017 competition for the Discovery Grants program as well as scholarships and fellowships. The funding, which was announced at the university's Medical Sciences Building, is part of the overall $515 million announced by Minister Duncan earlier today that will go to support the work of more than 4,000 researchers at 71 institutions across Canada. This is NSERC's largest annual investment, which assists researchers by offering financial support though scholarships, fellowships, research supplements and equipment grants.
The funds will support scientists, engineers and graduate students working in a variety of disciplines such as astronomy, chemistry, biology, mathematics, medicine and physics. Those who receive NSERC's support through the Discovery program will be empowered to make new breakthroughs while providing the next generation of students the skills they need for their future careers.
This funding reflects the Government of Canada's commitment to strengthen science by supporting the very people – our country's remarkable scientists and engineers – who are working to build a better tomorrow.
"The Government of Canada is committed to investing in fundamental research and engineering that will improve and enrich our country's knowledge economy. We believe in encouraging scientists' cutting-edge ideas that will lead Canada to greater social and economic growth. I am particularly proud of the support offered to postgraduate students and postdoctoral fellows, who, thanks to today's investment, will be exposed to advanced training experiences that will prepare them for the jobs and opportunities of tomorrow."




- The Honourable Kirsty Duncan, Minister of Science
"I am honoured to serve a government that believes in supporting aspiring scientists and students. I want to commend all of today's recipients, particularly those at the University of Toronto, who can use these funds to expand their research horizons. By giving scientists the opportunity to pursue the answers to some of their most profound questions, our government is investing in a wealth of new knowledge and innovation that will help us build a bolder, brighter future for all people.




- The Honourable Chrystia Freeland, Minister of Foreign Affairs
"At the core of every research project, every laboratory and every discovery, there are people. NSERC empowers these people to build an innovative, prosperous and inclusive society. NSERC Discovery Grants, scholarships and fellowships provide thousands of top researchers, students and fellows with the foundation they need to concretize their research ambitions and explore the unknown."




- Dr. B. Mario Pinto, President, Natural Sciences and Engineering Research Council of Canada
"I would like to congratulate the University of Toronto faculty and student recipients of this year's NSERC Discovery Grants, scholarships and fellowships. The support announced today is a wise investments on the part of the Government of Canada. It will enable U of T researchers at all stages of their careers to keep expanding the frontiers of knowledge, opening new horizons of opportunity for all Canadians."




- Dr. Meric S. Gertler, President, University of Toronto
"I would like to congratulate the University of Toronto faculty and student recipients of this year's NSERC Discovery Grants, scholarships and fellowships. The support announced today is a wise investments on the part of the Government of Canada. It will enable U of T researchers at all stages of their careers to keep expanding the frontiers of knowledge, opening new horizons of opportunity for all Canadians."




- Dr. Meric S. Gertler, President, University of Toronto