Ma Mawi Wi Chi Itata Centre, CMHA Manitoba and Winnipeg Launch New Mental Health Program SWELL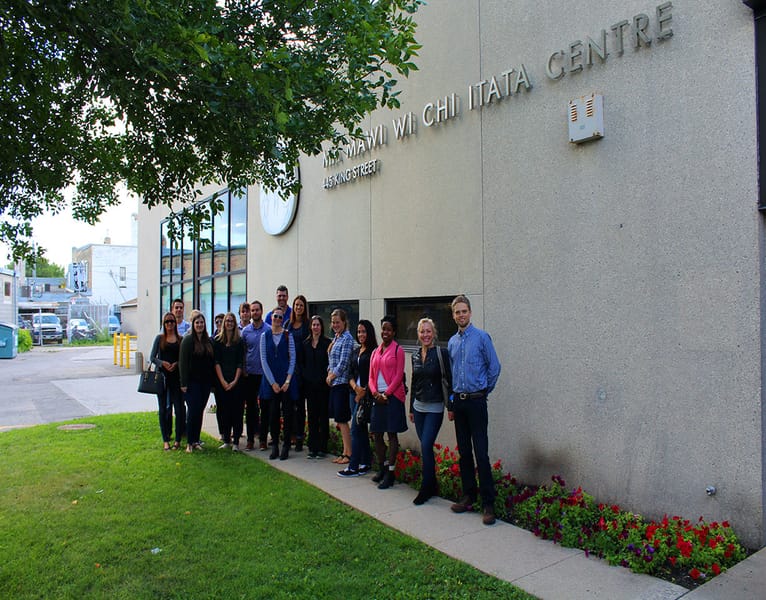 WINNIPEG,MANITOBA–
Bell Let's Talk and Unifor are pleased to announce a donation totalling $200,000 to Ma Mawi Wi Chi Itata Centre (Ma Mawi) and CMHA Manitoba and Winnipeg to support the launch of the Strengthening Wellness Education to Love Life (SWELL) program.
"The mental health needs of the Indigenous community are unique, complex and rooted in multi-generational trauma," said Diane Redsky, Executive Director of Ma Mawi. "SWELL directly addresses this critical need by providing best practice training to staff helpers who are on the front lines supporting youth and saving lives. This program will reach more than 2,000 individuals over the next two years."
"Working in partnership with Ma Mawi Wi Chi Itata and other youth-serving organizations to build capacity and make available evidence-based mental health supports to empower Indigenous youth and their families is the goal of SWELL and a priority for the Canadian Mental Health Association," said Marion Cooper, Executive Director of CMHA Manitoba and Winnipeg. "Key to the SWELL strategy is building partnerships, youth voice and leadership and increasing access to the best programs and supports."
Through the SWELL program, Ma Mawi and CMHA will deliver culturally relevant mental health programs to Indigenous youth and their families. The organizations will partner to deliver promising practice programs through the Listening to One Another and Live Life to the Full programs, which will equip Indigenous families with healthy tools for mental health promotion.
Additionally, volunteers and staff from youth-serving organizations in the community will be trained in Mental Health First Aid for First Nations and safeTALK. SWELL will also engage youth through an annual Indigenous Youth Summit to increase their voice in mental health services.
"Unifor shares the Ma Mawi philosophy of working together to help one another," said Jerry Dias, Unifor National President. "The stigma of mental illness too often leads to isolation and solitary struggle, which makes the need for community and culturally based support so crucial for Indigenous people."
"Bell Let's Talk is proud to support these leading organizations alongside Unifor in addressing the need for Indigenous mental health support and services in the province," said Mary Deacon, Chair of Bell Let's Talk. "Developed and adapted to serve the Indigenous communities of Manitoba by Ma Mawi and CMHA Winnipeg and Manitoba, innovative and focused programs like SWELL can make a real difference for youth and their families. We are thrilled to partner with them for our first Bell Let's Talk gift in support of Indigenous mental health in the province."