Morguard and Big Brothers Big Sisters Launch Second Annual BeYou Campaign to Help Young Women Increase Self-Esteem, Personal Growth and Self-Worth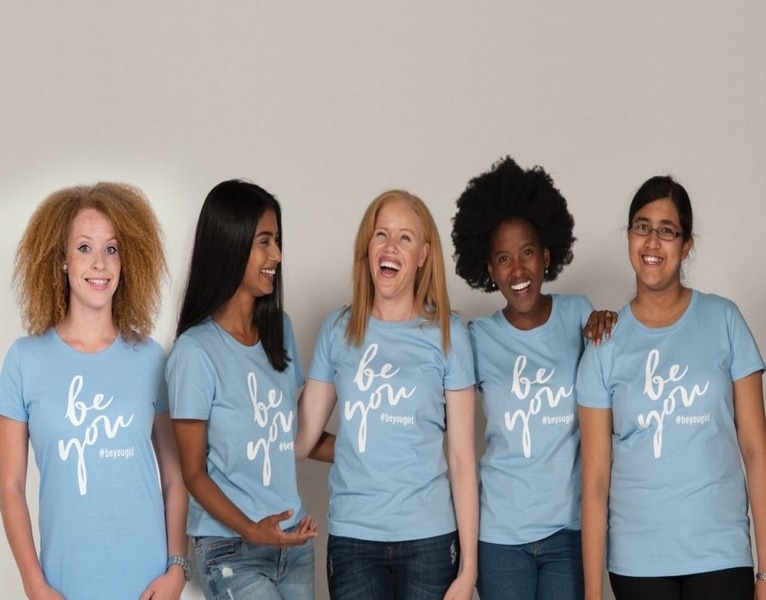 MISSISSAUGA, ON
- Morguard has teamed up with Big Brothers Big Sisters for the second annual BeYou campaign to help young women across
Canada
increase self-esteem, personal growth and self-worth. The program will be rolled out from
September 18-24, 2017
, in the 21 enclosed owned and managed Canadian shopping centres in the Morguard real estate portfolio.
This is the second consecutive year Morguard and Big Brothers Big Sisters have partnered on BeYou. A key component in this year's campaign is a text to donate program implemented by Big Brothers Big Sisters, where the donor texts 'Imagine' to 45678 to make their $5.00 donation.
The successful inaugural campaign garnered favourable media attention as well as high levels of engagement and positive feedback from participants. This year's campaign aims to continue providing support and mentoring while increasing awareness of the issues facing young women across Canada.
"It is important for us to support the communities in which we operate. Our shopping centres act as a central hub for many families, providing a unique opportunity to reach local young women with our award-winning BeYou program," said K. Rai Sahi, Chairman and CEO of Morguard. "BeYou provides positive mentoring to girls during their formative years, encouraging them to celebrate their diversity and uniqueness. Morguard employees across Canada are proud to support the next generation of women with this important initiative."
Added Peter Coleridge, President and CEO of Big Brothers Big Sisters of Canada, "Giving young Canadian women the confidence to achieve more is at the very heart of mentoring and the very heart of the BeYou campaign. Girls who are mentored are less likely to be depressed or have social anxiety and we are proud to partner with Morguard because the BeYou campaign encourages positive mental health outcomes for young women."
Young women face difficult statistics, including the fact that girls' self-esteem typically peaks at the age of nine and only 14% of girls in grade ten say they are self-confident. The multi-faceted BeYou campaign is designed to provide young women with personal and professional development tools as they come of age in a media and technology-driven time.
Local ambassadors, free interactive workshops and events that cater specifically to young women in the community are planned at each participating Morguard owned and managed shopping centre. Campaign highlights include:
Program Ambassador

Tara Shannon

: The award-winning Canadian singer-songwriter not only wrote the anthem for the BeYou campaign and shot a powerful video, but will perform at several launch events across

Canada

. The video can be found on the BeYou website" rel="nofollow">beyougirl.ca.


Dream, Girl: Showcasing the stories of ambitious female entrepreneurs, Dream, Girl is a documentary that premiered in

May 2016

at the White House and will be shown in Morguard shopping centres across

Canada

to inspire girls to follow their dreams.


Jump & BeYou: Girls are encouraged to take a selfie that captures them in a moment of exuberance and joy.


Social Media Hashtags and Messaging: The official hashtag across all platforms is #beyougirl. Morguard's twenty-one shopping centres have a social media reach of more than 1.8 million people across

Canada

.


Big Brothers Big Sisters text to donate: Big Brothers Big Sisters has implemented a text to donate program where the donor texts 'Imagine' to 45678 to make their

$5.00

donation.