Ontario's Government for the People is Recognizing Veterans and Supporting Canadian Heroes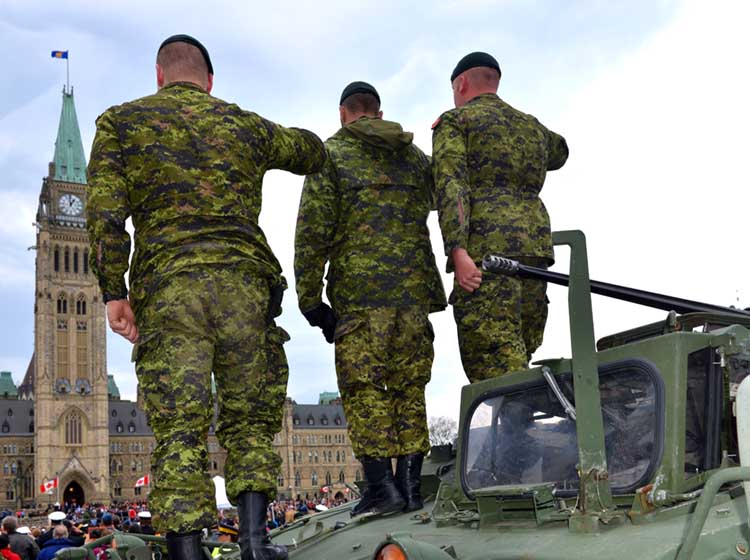 TORONTO — Premier Doug Ford visited the Sunnybrook Veterans Centre, where he planted the first of many Canadian flags on the grounds, honouring the resident veterans.
"Generations of Canadians volunteered to protect our country and our way of life during some of the darkest chapters in history," said Ford. "For keeping our country safe through your valour and sacrifice, we will be forever indebted to you."
The Premier also mentioned several of the steps Ontario's Government for the People is taking to recognize and remember the contributions of veterans, and to make life in Ontario a little easier for current members of the Canadian Armed Forces and their families, including:
Announcing consultations on a new hotline for military families moving to Ontario, to make it easier to find information on health care, schools, job opportunities, child care, licensing for drivers and vehicles, and other programs and services
Ensuring that both Canadian Armed Forces members and veterans can enjoy recreational fishing across the province without having to buy fishing licences
Committing to build a monument to the heroes of the war in Afghanistan on the grounds of the legislative precinct at Queen's Park
And soon, tabling legislation to ease the burden on Ontario's Royal Canadian Legion halls by ensuring they pay no property tax, benefiting more than 270 Legion halls across Ontario.
"We're doing what we can to show our gratitude and respect to the heroes who still walk among us today," said Ford.