New Funding Will Help Support a Vibrant Gender Equality Movement across Canada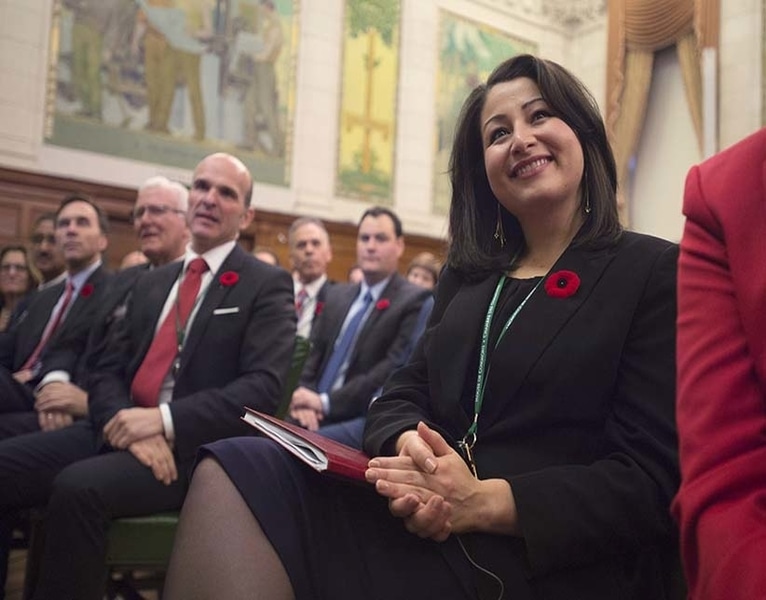 Ottawa, ON-
As Canada marks the 150
th
anniversary of Confederation, it is important to reflect on our legacy for the future. Despite the important milestones witnessed in these 150 years, women, girls, and gender-non-conforming people still face hardships. A lot more work remains for gender equality to become a reality in Canada. By investing in a strong and thriving gender equality movement today, we are laying the foundation for gender equality tomorrow.
In October 2016, Status of Women Canada invited organizations to propose projects that advance gender equality across Canada. As of June 2017, some 50 projects, with an objective of empowering women, have been approved for over $18 million. This is the most funding ever to be approved through a Status of Women Canada call for proposals. Approved projects will take place over a period of three years.

The Honourable Maryam Monsef, Minister of Status of Women, announced the group of projects taking place in Ottawa and Eastern Ontario. The Minister was joined by local women's leaders and representatives from: the Canadian College of Health Leaders, Harmony House, Lowertown Community Resource Centre, Métis Nation of Ontario, Ottawa Coalition to End Violence Against Women, and the Women's Sexual Assault Centre of Renfrew County.

As a digital partner with Status of Women Canada for this launch, Instagram offered participants at the event a learning session on social media best practices to create communities and maximize audiences.

In addition to working on these local projects, the women leaders will participate in a pan-Canadian network to support feminist action for gender equality at the national level. The network is being convened by the Canadian Women's Foundation.

Other projects related to this call for proposals will be announced in the coming months.

"Strong, dynamic women are the heart of the women's movement and their leadership is key to achieving gender equality. Today's panel offered us the opportunity to learn from these influential community women leaders. Our government's initiative will bring them together, at the national level, with the goal of facilitating the exchange of experiences and promising practices. This strong and vibrant women's movement will lead the way to equality for the next 150 years and beyond."
The Honourable Maryam Monsef, P.C., M.P.
Minister of Status of Women