2015 Top 10 Influential Women in HR & Diversity
Shining a Light on the 2015 Top 10 Influential Women
in Diversity and HR
Shining a Light on the 2015 Top 10 Influential Women in Diversity and HR

Diversity Canada Magazine is privileged to once again show its appreciation for the top women leaders in the diversity space across Canada. Each year, the magazine's staff issues a call for nominations of women who are serving as role models, in their organizations and communities, for women and diverse peoples that include Aboriginals, Visible Minorities, the disabled, and others who meet daily obstacles, like unconscious bias, in the corporate world and their communities. This year, 10 women have been selected for Diversity Canada Magazine's 2015 Top 10 Influential Women in Diversity and HR in Canada, and they represent the leaders in Canada who are truly making a difference in the lives of people in the workforce and in society.
Each of the 10 women has set high standards by developing and implementing practical but effective diversity and inclusion initiatives and programs that tear down historical barriers to success. It was apparent that diversity and inclusion (D&I) as a principle for organizational success and societal equality is maturing. It was only a few years ago that the D&I leaders spent most of their time presenting the business case for diversity to executives, trying to convince them the effort was worth any resources invested in the process. This year, the women spoke of the strong support they are getting at the very top and how it is making a remarkable difference in areas of talent recruitment and retention, supplier diversity, and women and minority entrepreneurship.
With the full support of the C-suite, the Top 10 Influential Women took the business case to the next levels of management, Human Resources, community members, and others who can join the effort as diversity champions. "Making Diversity and Inclusion Happen" could easily be the theme. This past year was 12 months of action as the diversity leaders implemented strategies to grow supplier diversity programs, launched new workplace initiatives with actionable goals, daringly convinced executives to support LGBT awareness events in the community, advocated for people with disabilities, developed communication strategies on a global basis, developed methods and means for collecting and analyzing data related to D&I, and much more.
The women diversity leaders do not just care about the people in their immediate vicinity. They founded nonprofits to carry out a particular mission, served on nonprofit Boards of Directors, volunteered to work or present at local community events, and gave innumerable presentations on D&I to internal and external groups. They purposefully created opportunities for the youth in their communities and across the country. The Top 10 Influential Women also created a number of networks for women entrepreneurs, motivating them to pursue their full capabilities.
They certainly refused to follow conventional wisdom that says only men can be great leaders or women are too weak and emotional to succeed in the business world. In fact, the Influential Women had a message for Canada that said, in essence, "From this point forward, we are working from our unique strengths as women, rather than trying to fit a pre-determined mold."
It is exciting to see the strengthening of women leaders in Canada because they have so much to offer through new perspectives, innovation, and creativity. Each profile is a quick snapshot of a woman who believes Canadian women are critical to the country's long-term success. They include a government representative, the Hon Kellie Leitch, Minister of Labour and Minister of Status of Women in Canada; corporate women like Marie Robidoux, Aboriginal Relations Coordinator for the Osum Oil Sands Corporation and Catherine Bedard, VP of Human Resources at L'Oreal Canada; and women who have founded nonprofits like Anne Day and the Company of Women in Canada. The women are driving diversity across the corporate and entrepreneurial landscape, including in non-traditional industries for women like oil and gas, and technology.
Read each profile carefully to learn something important about being a change agent. They want others to expand on their ideas, strategies, and procedural executions. The Top 10 Influential Women in Diversity and HR in Canada want everyone to join the effort to make diverse Canada an inclusive Canada. The staff members at Diversity Canada Magazine are pleased to shine a light on their success.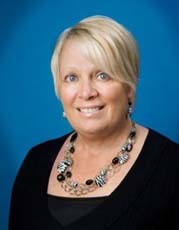 Catherine Grosz
Manager
BMO Financial Group
BMO Financial Group's Catherine Grosz Strengthens Supplier Diversity
Diversity is a core value at BMO Financial Group, where our vision is to be the bank that defines great customer experience. Catherine Grosz, Manager, Supplier Diversity and Strategic Sourcing, leads BMO Financial Group's Supplier Diversity mandate in Canada. Supplier diversity is a key component of BMO's overall diversity strategy and being inclusive in our sourcing decisions is an integral part of our commitment to meeting the needs of both our customers and the communities we serve.
Since joining BMO over 35 years ago, Catherine has held a number of progressive roles in the bank. In her current role, Catherine's focus is on building long-term supplier relationships with diverse companies. In doing so, she's helped to promote economic viability in our local communities which has led to a more vibrant marketplace for suppliers. Catherine's role includes directing and executing the bank's supplier diversity strategy. Catherine played a key leadership role on the Technology and Operations Diversity Board (1999 – 2008) where she provided thought leadership to executives on diversity and inclusion. One example of her work was refining diversity awareness strategies by setting up a recruitment process that ensured diverse job candidates were being considered for available roles.
Favorite Quote : "When we embrace Diversity our large world becomes one. When we reject Diversity we become one in a very small world." - Stephen R. Covey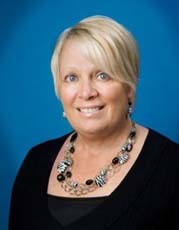 Catherine Grosz
Manager
BMO Financial Group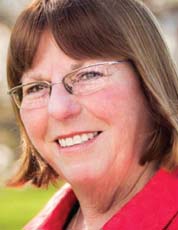 Tanya Priske
Executive Director
Centre for Women In Business
CWB's TanyePriske Brings Big Ideas to Women Business Owners
Tanya Priske, Executive Director of theCenter for Women in Business, develops big ideas to motivate women entrepreneurs to succeed. Under her leadership the Center (CWB) has flourished, and she is often recognized for her efforts to provide networking opportunities for women entrepreneurs through conferences and workshops. This year, Tanya's direction earned the CWB national recognition from Women Business Enterprise Canada as recipient of the Presidents Award for Outstanding Leadership by a Regional Partner.
Tanya brought 20 years of experience to the CWB, having worked with the Pictou County Economic Development Fund and the Canada/Nova Scotia Cooperation Agreement on Economic Development. Her experience in project management and working with the public and private sectors was translated into opportunities for women business-owners through networking and development offered by the CWB. Tanya brought new perspectives to the CWB concerning conventional business wisdom on what makes a great leader, and it is a message she delivers with regularity as a speaker at conferences and workshops. She has been a powerful advocate for letting women business owners work from their strengths rather than trying to fit a male mold.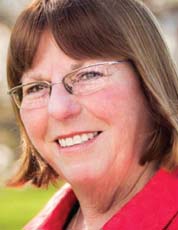 Tanya Priske
Executive Director
Centre for Women In Business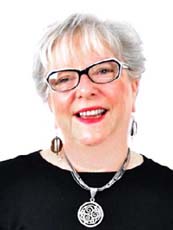 Anne Day
Founder and President
Company of Women in Canada
Anne Day is in the Company of Women Who Have an Entrepreneurial Spirit
Anne Day, Founder and President of the Company of Women in Canada, is a passionate advocate for women entrepreneurs. The Company of Women holds 80 events throughout the year that enable women entrepreneurs to network and develop critical business skills. The award-winning organization currently has grown to six chapters and around 300 members. She is a published author, having written 3 books focused on women and is currently working on the fourth. Anne is frequently invited to speak at government and corporate sponsored events to share her expertise.
Before founding Company of Women, Anne had an interesting career that included assuming leadership roles in the non-profit sector, managing her own consulting practice, and working for the government on women's issues. She has been recognized many times for her advocacy work, including winning The International Alliance for Women, World of Difference Award 2009 for contributions to the economic empowerment of women. She is one of the founding members of The Taskforce for Women's Business Growth, a consortium of prominent business, academic, and nonprofit representatives.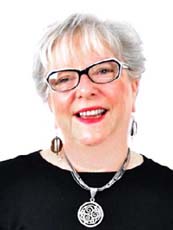 Anne Day
Founder and President
Company of Women in Canada
Sheri Spinks
Director of Strategic Sourcing & Supplier Diversity
DATA Group of Companies
DATA Group's Sheri Spinks Takes Supplier Diversity from Vision to Reality
Sheri Spinks follows three basic rules when it comes to supplier diversity at DATA Group: Pay attention to the impact on people; improve communication processes; and celebrate success along the way.
As DATA's Director of Strategic Sourcing & Supplier Diversity, Sheri has been instrumental in taking its supplier diversity program from vision to fully functioning process. She launched the program with the full support of the executive leadership team, and has ensured it remains strategically linked to and supported by corporate objectives. Under her guidance, the program has seen remarkable results.
Sheri is known for her enthusiasm for diversity, and her focus on the human side of business change. She actively engages with CAMSC and WBE Canada, and is a contributing member of WBE Canada's Business Development team and Certification Committee.
Her overarching philosophy is that each individual's uniqueness should be recognized, respected — and celebrated. Simply put, everyone has something to contribute, and from collaborative beginnings come the best endings.
Favorite Quote : "Change is the essence of life. Be willing to surrender what you are for what you could become" – Reinhold Niebuhr
Sheri Spinks
Director of Strategic Sourcing & Supplier Diversity
DATA Group of Companies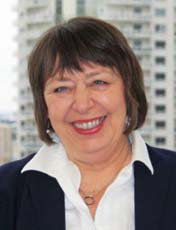 Lori Campbell
Manager of Diversity
Enbridge Pipelines, Inc
Lori Campbell Brings the Language of Diversity to Enbridge
As the Manager of Diversity at Enbridge Pipelines, Lori Campbell has spent the last few years building a strong diversity program throughout the organization. She has worked with colleagues to implement Employee Resource Groups including Prism Energy, an ERG for LGBTQ2S employees and allies. Other successful initiatives include an employment program for employees with developmental disabilities, a partnership with Norquest College in Edmonton to deliver communication courses for internationally educated professionals and the support of Engineering Futures, an award winning mentoring partnership with Aboriginal high school girls and Feminen, the ERG for female engineers.
To drive change, Lori and her team continually reflect on the programs and communications to ensure alignment with Enbridge values of safety, integrity and respect and Enbridge business objectives. Lori leads a highly skilled team who she praises for their thoughtfulness, expertise and highly collaborative approach. The commitment of colleagues to the concept of an inclusive organization has been the energy behind all of Lori's success.
Favorite Quote : "You never worry about who's not there (Babe) – you just worry about who is." - Lori's Father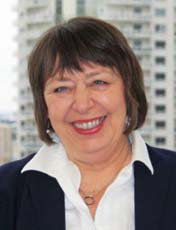 Lori Campbell
Manager of Diversity
Enbridge Pipelines, Inc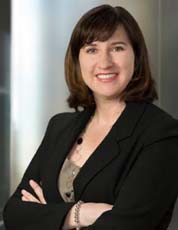 Anita Remartinez

Human Resources Manager for Workplace Policies, Guidelines, and Diversity
Imperial Oil Imperial's Anita ReMartinez is Focused on Diversity and Equality
As the Human Resources Manager for Workplace Policies, Guidelines, and Diversity for Imperial Oil and the ExxonMobil companies in Canada, Anita ReMartinez led the development of a refreshed diversity and inclusion strategy including a one day training program, a new diversity framework and company diversity and inclusion booklet. She is responsible for the development of workplace guidelines and programs, and diversity, harassment, and employment equity policies. Anita also provides management support to the Aboriginal, LGBT and Women's Employee Resource Groups (ERGs).
Anita employs a number of key best practices to support robust and effective policies and ERGs across the organization. Those best practices involve ensuring there is ongoing thoughtful communication across all levels. She regularly meets with senior leaders in advance of communicating with employees to make sure that messages are clear and consistent and supported from the start. Communications concerning initiatives are often sent from management rather than Human Resources to highlight their importance and demonstrate management's commitment. Anita believes incorporating diversity and inclusion into every part of the business is critical to ensure we tap into the full breadth of good ideas from everyone.
Favorite Quote : "I've learned that people will forget what you said, people will forget what you did, but people will never forget how you made them feel." - Maya Angelou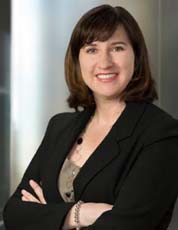 Anita Remartinez
Human Resources Manager for Workplace Policies, Guidelines, and Diversity
Imperial Oil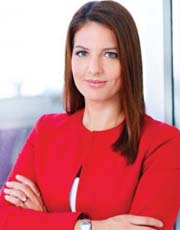 Catherine Bedard
Vice President of Human Resources
L'Oreal Canada
Catherine Bedard Oversees L'Oreal Canada's Leadership Position in D&I
Catherine Bedard is the Vice President of Human Resources at L'Oreal Canada, and under her guidance, L'Oreal Canada won the 2014 Disability Award for its actions in favor of accessibility. She led a team in the development and launch of the "Worksmart" program which promotes flexibility through a number of initiatives, including the L'Oreal Kids Daycare Center and "Bring Your Own Device (BYOD)". Catherine introduced "Work Smart", an initiative providing employees with increased flexibility to manage their workweek more efficiently. She also introduced Edge MOVE Certification. EDGE is an acronym for Economic Dividends for Gender Equality. It is a leading business certification for gender equality in the workplace that is universally applicable across industries and countries.
Catherine uses communication as the foundation for success. She has overseen the launch of numerous tools and initiatives to expand communication opportunities, including Breakfast with President and MyHub, an interactive intranet portal that allows personalized communication. Other initiatives include a mentoring and buddy system, the Lumina Team Approach, and reverse mentoring, to name a few.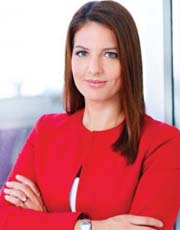 Catherine Bedard
Vice President of Human Resources
L'Oreal Canada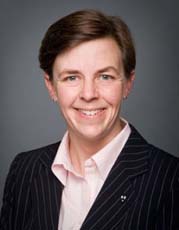 Kellie Leitch
Minister of Labour and Minister of Status of Women in Canada
Minister of Labour
Hon. Kellie Leitch Advocates for Health and Children
The Hon Kellie Leitch is the Minister of Labour and Minister of Status of Women in Canada. The July 2013 appointment was preceded by an appointment as Parliamentary Secretary to the Minister of Human Resources and Skills Development and to the Minister of Labour. A pediatric orthopedic surgeon and an associate professor of surgery, she is a tireless advocate for improving the delivery of healthcare services, paying particular attention to children.
The Hon Leitch gives tirelessly to the community in a number of ways. She volunteered as a council member on the National Research Council of Canada and was a board member of Genome Canada. She served on the Board of Directors of the YMCA of Greater Toronto and as Vice-President of the Canadian Foundation for AIDS Research. The Hon Leitch founded The Sandbox Project, dedicated to improving the health of children and youth, and making measurable progress against specific international health indicators like obesity. She has been recognized with the prestigious Order of Ontario for her advocacy work focused on children.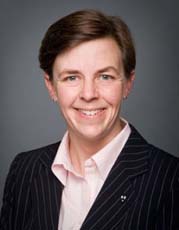 Kellie Leitch
Minister of Labour and Minister of Status of Women in Canada
Minister of Labour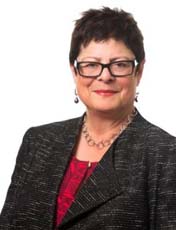 Marie C. Robidoux
Aboriginal Relations Coordinator
Osum
Marie Robidoux with Osum Oil Sands Builds is a Trailblazer
Marie is extremely committed to having a positive impact and this is evident in her work. Her approach to Aboriginal Relations is genuinely passionate and insightful and she is constantly looking for new and better ways to build strong partnerships with the community. One of the things she is most proud of is her work with Atoske Action Group (AAG), a sustainable work force development initiative of the Bigstone Cree Nation that brings the community, industry and government together with the goal of building a strong sustainable and qualified local workforce.
Marie has been a central member of the core AAG team since its inception in 2011 and has committed significant time and energy to fostering collaboration and creating programs that have made a real difference. For example, the Heavy Equipment Training Program engaged 12 members of the BigstoneCree Nation in developing the skills to operate a rock truck, excavator, dozer and skidsteer. Trainees constructed infrastructure on a reserve subdivision, improving the quality of living for local families while building in-demand skills that increased their earning capacity.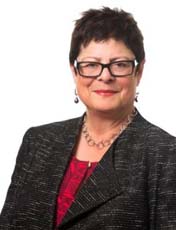 Marie C. Robidoux
Aboriginal Relations Coordinator
Osum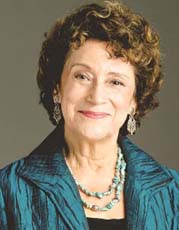 Sandra Altner
CEO, Women's Enterprise Center
Sandra Altner Believes in Women's Enterprises
As the CEO of the Women's Enterprise Centre, Sandra Altner has been instrumental in steering the organization's responses to changing market conditions. She expanded the Centre's mandate beyond primarily helping start-ups to providing supportsto growth oriented women-owned businesses. Sandra believes that women entrepreneurs have a significant impact on Canada's economic success. This result will increase significantly if they grow their businesses to full potential by accessing new and expanded markets and pursuing advanced funding opportunities. She has expanded the Center's training and development areas in leadership development, financial acumen, and mentoring and is working with a number of agencies to develop supplier diversity initiatives
Sandra came to her current role as a seasoned entrepreneur who owned a women's clothing boutique and started The Management Exchange, a Winnipeg consulting firm offering the Self-Employment Program (SEP) and specializing in market and strategic planning. Sandra was awarded the Women Business Owners of Manitoba Woman Entrepreneur of the Year Award in the Contribution to Community category. She is a past President of the Certified Management Consultants of Manitoba, President of the Canadian Council for Small Business and Entrepreneurship, Chair of Women's Enterprise Organizations of Canada and is currently a Fellow of the Canadian Association of Management Consultants.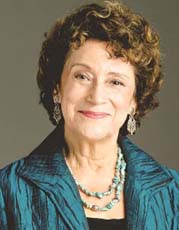 Sandra Altner
CEO
Women's Enterprise Center