Bill Morris, President of Accenture in Canada, Named 2017 Inclusion Vanguard Award Winner by Canada's Most Powerful Women: Top 100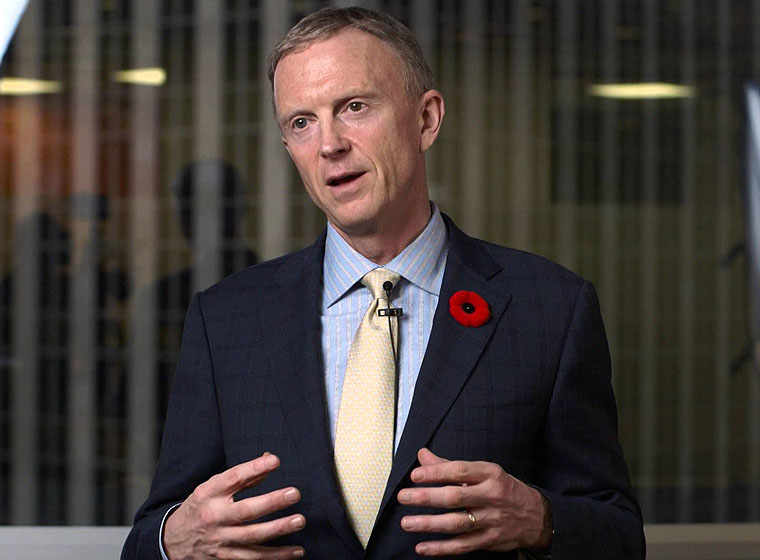 TORONTO -
Canada's Most Powerful Women: Top 100 has named Bill Morris, president of Accenture's business in Canada, as the 2017 Inclusion Vanguard Award winner.
The gender-neutral Inclusion Vanguard award category, presented by Deloitte, was first introduced in 2016 and recognizes an individual, male or female, who has made an impact on the diversity and inclusion landscape of the workforce.
"Inclusion is about recognizing that every individual is unique, and has something unique to contribute. This takes us beyond counting and comparing our differences and extends far beyond the concept of 'fitting in,'" said Miyo Yamashita, managing partner, Talent & Workplace and chief transformation officer at Deloitte. "As a company, Deloitte believes that the future belongs to firms that can harness the power to participate. The Inclusion Vanguard Award celebrates the achievements of individuals who understand the power of participation, and not just the creation of a diverse workforce".
"We are proud to honour the achievement of Bill Morris, president of Accenture's business in Canada. The Inclusion Vanguard Award is meant to celebrate the beauty and strength of his accomplishments with respect to diversity and inclusion in the workplace and beyond. And, of course, to inspire more of it," said Sherri Stevens, president and CEO of PhaseNyne (parent company of Women's Executive Network - WXN, Canadian Board Diversity Council – CBDC, and Stevens Resource Group - SRG). "Morris was selected for his role as a champion for change, having demonstrated outstanding commitment to a broader diversity agenda within his organization."
The Inclusion Vanguard Award will be presented to Morris at the annual Canada's Most Powerful Women: Top 100 Gala in Toronto on November 23, 2017.
"It is an honour to be named the 2017 Inclusion Vanguard award winner, and I am especially proud of Accenture's continuous commitment to inclusion and diversity, including our organization's goal to reach gender parity by 2025," Morris said. "We will continue to create a work environment where everyone feels that they belong, grounded by the underlying belief that inclusion and diversity are real drivers for innovation in our business and our clients' businesses."
In addition to the Inclusion Vanguard Award, the Top 100 Award Gala will honour 100 remarkable women in business, the public sector, within professional associations, the arts and communications arena, entrepreneurs, future leaders and trailblazers breaking new ground. The full list of 2017 winners will be announced on November 22, 2017, one day prior to the Awards Gala.