Canada's Entrepreneurs are Increasingly Diverse and Opening More Businesses Today than in the Past Decade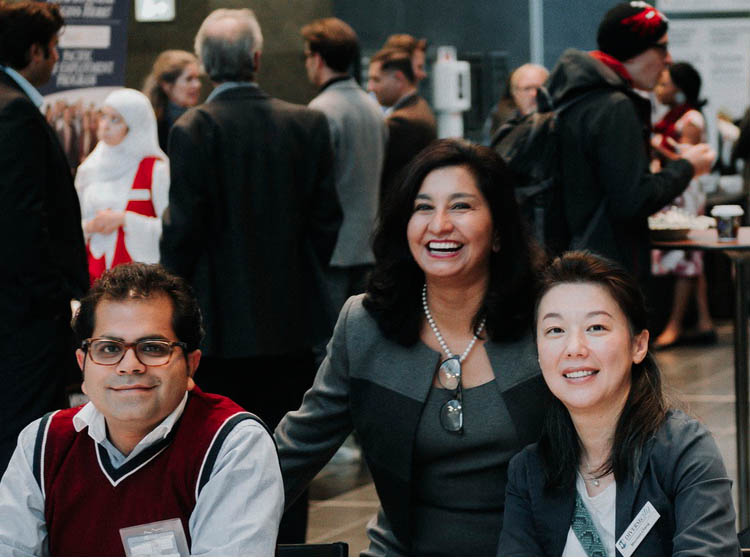 Montreal,Quebec
—Last week, on the occasion of its 75th anniversary, BDC, Canada's bank for entrepreneurs, has released a new study exploring how Canada's entrepreneurs have changed over time.
According to the study, Canada's new entrepreneurial activity is changing the face of entrepreneurship, as more women, newcomers, younger Canadians and baby boomers are creating new companies.
Moreover, the tide is turning, as the study notes the highest number of new businesses in Canada in the past 10 years. BDC's study, titled "A Nation of Entrepreneurs—The Changing face of Canadian Entrepreneurship" states that 44,700 Canadians started a business in 2018.
"Entrepreneurship is back on the rise. As Canada's bank for entrepreneurs, we couldn't be prouder of the choice that more and more Canadians from increasingly diverse backgrounds are making. As an example, women's entrepreneurship is growing about three times faster than entrepreneurship among men. Canadian entrepreneurship is vital to Canada's prosperity; it is changing positively," says BDC President and CEO Michael Denham.
"Canada's economy depends on the many great women and men who have built innovative and globally competitive businesses," says Pierre Cléroux, BDC's Vice President, Research and Chief Economist. "We conducted this study to find out more about the dedicated, hardworking individuals who risk everything to build their businesses and to understand the key competencies that define their success."
BDC's study is based on entrepreneurship data and two national surveys—one that asked 1,025 Canadian entrepreneurs about the skills behind their success, and the second that polled 1,006 Canadians about their perceptions of entrepreneurship.
According to the study, business owners with higher skill levels generate higher sales, profits and employment growth. Strong managerial and technical skills can help ease entrepreneurs' challenges. Such skills are also linked to higher confidence and lower stress levels. The study provides tips and advice on how entrepreneurs can develop these skills through training, networking and business coaching.