Canada's G7 Presidency Advances Gender Equality and Women's Empowerment in the Energy Sector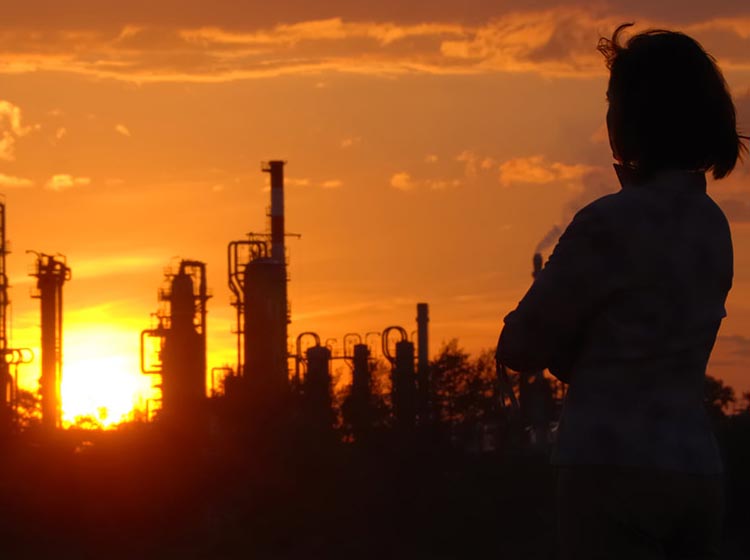 Toronto -Canada's Prime Minister, the Right Honourable Justin Trudeau, has made gender equality a priority for Canada's G7 Presidency, dedicating one of five main themes to Advancing Gender Equality and Women's Empowerment.
Canada's energy industry remains gender-imbalanced, with women making up just 24 percent of the workforce. Women's representation in clean energy is only slightly higher at 25 percent. The Government of Canada is committed to addressing the gender imbalance in our energy sector.
Women in Renewable Energy today hosted a panel discussion and networking event aimed at increasing women's participation and leadership in the energy sector. The event sought input on ways to advance women's participation in the energy sector, including in the cleantech industry, and promote female role models in science, technology, engineering and math (STEM).
The event, which was held in advance of the G7 Ministerial Meetings on Climate Change, Oceans and Clean Energy later this month in Halifax, Nova Scotia, featured an esteemed panel of experts who provided their perspectives and insight as influential voices in the area of gender equality.
The event also included a keynote address by Dr. Imogen Coe, former founding Dean of Science at Ryerson University and expert in equity, diversity and inclusion in STEM.
As well, Dionne Pohler, an assistant professor at the University of Toronto, moderated a panel with Jane Travers, Vice-President of Strategic Operations – Renewable Generation, Ontario Power Generation; Michelle Branigan, CEO of Electricity Human Resources Canada; and Michael Kaufman, a G7 Gender Equality Advisory Council member. The panel discussed the barriers that women face in the energy sector and explored possible solutions including organizational culture and the role of men in the gender equality revolution.
At the close of the event, CUTRIC and Ontario Waterpower Association signed on to the Equal by 30 Campaign, joining more than 30 Canadian and international signatories who have committed to work toward equal pay, equal leadership and equal opportunities for women in the clean energy sector by 2030.
Canada will continue to make gender equality in the energy sector a priority through initiatives such as the Women in Cleantech Challenge and internationally with the launch of the Equal by 30 Campaign at the 2018 Clean Energy Ministerial (CEM).
Quotes
"Canada is leading by example to address the issue of gender equality in the G7 energy agenda. We will continue to engage key private sector and public sector leaders on this important issue and take actions to improve gender equality, particularly in the energy sector. We want to influence current and future leaders of Canadian industry to commit to meaningful action in the area of gender equality."
Amarjeet Sohi Canada's Minister of Natural Resources
"Women in Renewable Energy (WiRE) is excited to partner with Natural Resources Canada to promote the Equal by 30 Campaign. WiRE supports the Equal by 30 Campaign as it provides organizations a practical framework to develop concrete commitments and take action to make their cultures more inclusive. The campaign is also creating a community of organizations that can share, learn and grow together while keeping each other accountable."
Joanna Osawe WiRE Chair, Executive Director and Co-Founder