Canada's research community to benefit from largest investment in discovery science in Canadian history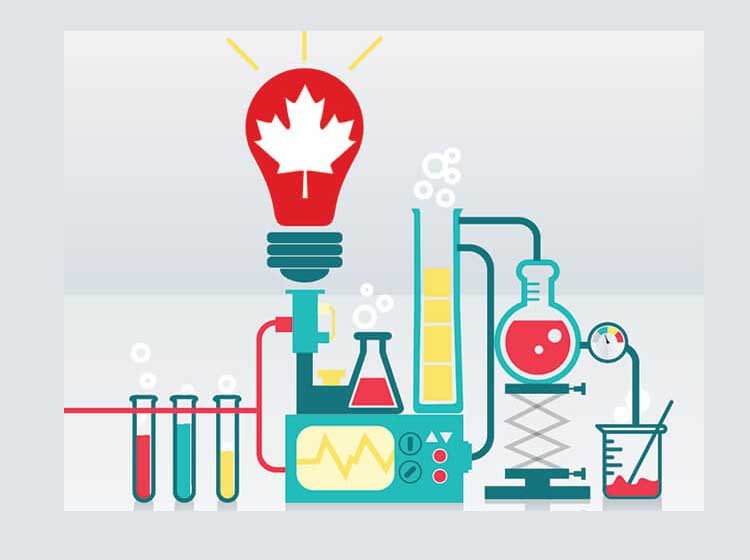 Windsor, Ontario - Science is about discovery. When researchers are given the tools to push the boundaries of knowledge, great things happen. These discoveries lead to the innovations that will grow the economy and help ensure Canada has a workforce capable of taking on the challenges of today and tomorrow.
Today, the Honourable Kirsty Duncan, Minister of Science and Sport, announced more than $558 million in discovery research funding, as part of the Government of Canada's plan to attract global talent, promote diversity, and provide nearly 4,300 researchers and students with the means to pursue world-leading discovery work.
This is the largest investment in research from the Natural Sciences and Engineering Research Council of Canada (NSERC) this year and it includes $70 million in new funding announced in This link will take you to another Web site Budget 2018. With this investment, the Government of Canada is delivering on Budget 2018's historic commitment to science by giving more support to researchers and students.
This year, the NSERC program is providing more than $5 million in additional supplements for early-career researchers, ensuring the next generation of scientists, engineers and researchers will have the tools they need to flourish. At the This link will take you to another Web site University of Windsor, that includes the research being done by Dr. Jill Crossman and her team, which aims to identify new land management solutions to improve the health of Lake Erie.
Today's announcement was made at the University of Windsor where researchers and students will share more than $6 million that will go to nearly 30 Discovery Grants Recipients to work on research focused on areas such as advanced manufacturing and ecology.
Quotes
"Canada supports science and our talented researchers. Today, we are delivering on our historic investment in research and in the next generation of scientists. These remarkable researchers and students we are celebrating are working to make the world a better place and to secure a brighter future for all Canadians."
- The Honourable Kirsty Duncan, Minister of Science and Sport
"The funding commitment outlined in Budget 2018 will provide a very significant increase to the Discovery Program to support science and engineering researchers. Additionally, this investment will contribute critical supplementary funding to launch early career researchers and to support equity, diversity and inclusion."
- Dr. Pierre Charest, Vice-President, Research Grants and Scholarships Directorate, NSERC
"Today's announcement provides a major boost to the advancement of science and engineering. Whether one's area of research is a singular endeavour or a team effort, whether it's curiosity-driven or hands-on applied, this investment in researchers at the University of Windsor and elsewhere will pave the way to untold discoveries."
- Dr. Douglas Kneale, Interim President and Vice-Chancellor, University of Windsor
Quick Facts
•The $558 million research investment announced today includes $70 million in new funding from Budget 2018. The grants go toward NSERC discovery programs, graduate and postgraduate scholarships and postdoctoral fellowships, and research tools and instruments.

•Among this year's Discovery Grants recipients, This link will take you to another Web site Nobel Prize winner in Physics Dr. Donna Strickland at the University of Waterloo is also receiving support for her work using lasers to better understand matter at the molecular level.

•This investment also includes $5.4 million in funding to more than 400 Early Career Researchers in the first year of their Discovery Grants to help them launch their careers.

•Investments in science are essential to innovation and to the economic strength of a country.