FCC again recognized among Canada's best employers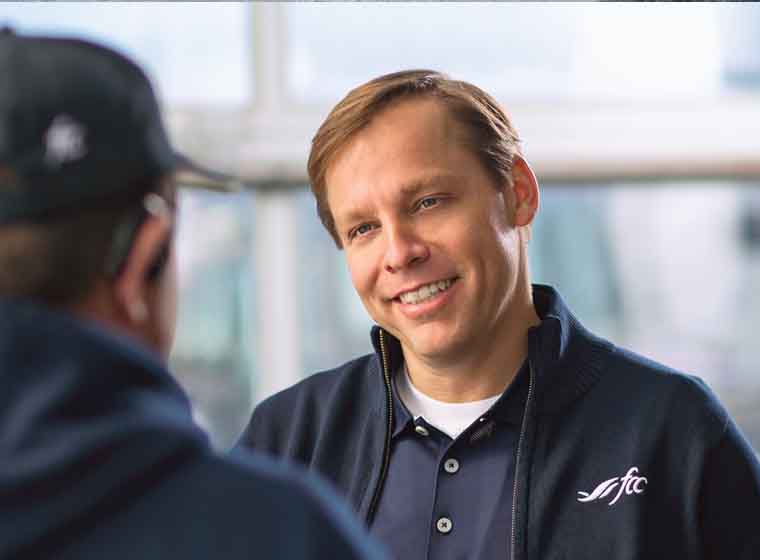 Saskatchewan, Canada--
Farm Credit Canada (FCC)has been recognized by Aon as one of the nation's best employers for the 15th year in a row.
"This honour reflects the contribution of all of our employees in making FCC what it is today – a strong and stable partner to the Canadian agriculture and agri-food industry and a great place to work," said Michael Hoffort, FCC president and CEO. "With pride in our organization and passion in our work, we are fully engaged in serving our customers and making positive contributions to Canadian agriculture."
This is the third consecutive yearAon has recognized FCC as a Platinum employer and the 15th year FCC has been identified as one of the nation's best employers by the international human capital and management consulting firm.
To be selected for the Platinum level, organizations have to demonstrate strong performance in the areas of employee engagement, leadership, performance culture and employment brand.
"The thoughts and ideas of our employees form the foundation for creating a great work environment and a positive customer experience," said Greg Honey, FCC executive vice-president and chief human resources officer. He noted that FCC's high workforce engagement score shows employees are motivated, committed to staying and prepared to go "above and beyond" to contribute to the organization's business success.
FCC was also recently recognized by the Saskatchewan Association of Rehabilitation Centres with the Employer of Excellence Award for its commitment to creating an inclusive workforce by providing job opportunities for individuals experiencing disability. The award was presented on Oct. 25.
"Workforce diversity is a strength that forms a critical cornerstone of FCC's culture," Honey said. "People with different abilities contribute to our business every day and are part of what makes FCC an exceptional workplace."
FCC is a self-sustaining federal Crown corporation with more than 1,800 employees working from coast to coast, in over 100 offices