Final report on government diversity and inclusion released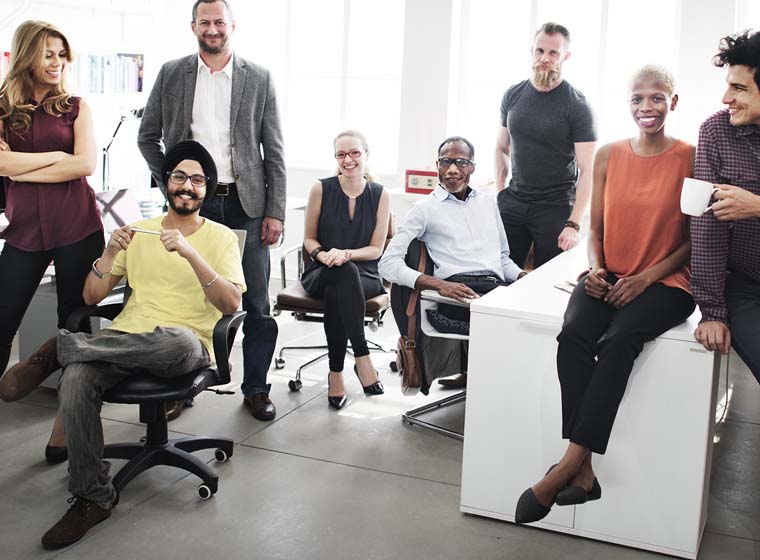 OTTAWA, Dec-
The Government of Canada is committed to building a diverse public service that reflects Canadian society and is a model of inclusion for employers across the country and around the world.
Today, the Honourable Scott Brison, President of the Treasury Board, was presented with the final report of the Joint Union/Management Task Force on Diversity and Inclusion. The report, Building a Diverse and Inclusive Public Service, wraps up the Task Force's year-long mandate to define diversity and inclusion in the public service, establish the case for diversity and inclusion, and recommend a framework for action.
The report contains 44 recommendations resulting from extensive and comprehensive consultations with employees and stakeholders. Over the next few months, the Treasury Board of Canada Secretariat will study the report and develop a diversity and inclusion strategy. Areas for potential action include creating tools to ensure diversity and inclusion are considered in decision and policy making, promoting engagement of senior leaders and employees, and improving education and awareness.
Quick Facts
The Joint Union /Management Task Force on Diversity and Inclusion conducted extensive consultation and engagement throughout the year with employees and stakeholders.
The recommendations in the report are in four main areas identified for action: people management; leadership and accountability; education and awareness; and an integrated approach to diversity and inclusion.
This report represents one of the most comprehensive examinations of diversity and inclusion in the federal public service to date.
Quotes
"There is great momentum towards a more innovative and inclusive public service workplace, which ultimately means better results for Canadians. The Task Force's report will help drive our continuing progress in building a federal workplace that reflects the people it serves."
- The Honorable Scott Brison, President of the Treasury Board of Canada
"Diversity and inclusion, along with strong employment equity initiatives, are critical to removing systemic barriers and having a workplace that is respectful and free of discrimination and harassment. The Task Force has identified four key elements that are necessary for a diverse and inclusive workplace: a robust accountability mechanism; fair and transparent people management policies, practices and processes; education and awareness training on these issues; and a tool that will guide people on how to be more inclusive in their workplaces. I hope that the federal government will implement these recommendations as quickly as possible so that we can continue to be one of the world-class public services."
- Robyn Benson, National President, Public Service Alliance of Canada
"CAPE has been committed to this Task Force from the beginning in the belief that multiple perspectives in the workplace foster greater employee engagement and innovation. It is critical that our union members reflect the diversity of the Canadian public that they serve, and we look forward to working collaboratively in implementing key recommendations."
- André Picotte, President, Canadian Association of Professional Employees
"I applaud the Joint Task Force for its thorough analysis of this critical issue and for proposing very specific, practical recommendations. It's simply right that our public service should reflect Canada's diversity, and that it should have the tools needed to make its workplaces fully inclusive. PIPSC will be pleased to continue our collaboration to ensure the Task Force's recommendations are properly implemented and the results are shared broadly."
- Debi Daviau, President, The Professional Institute of the Public Service of Canada (PIPSC)
"As Canada promotes human rights, inclusive governance, democracy, peace and security abroad, we need to ensure that our foreign service, and indeed the federal public service as a whole, is well positioned to champion these and other goals. It is imperative that Canada effectively leverages the diversity of perspectives and innovation that derive from a diverse workforce and inclusive workplace. We commend the Task Force for setting out a vision to help the federal public service become more representative of the Canadians it serves and better equipped to maximize the talents and skills of its members."
- Pamela Isfeld, President, Professional Association of Foreign Service Officers