Indigenous Families Will Benefit From Improved Community Spaces and New Business and Economic Opportunities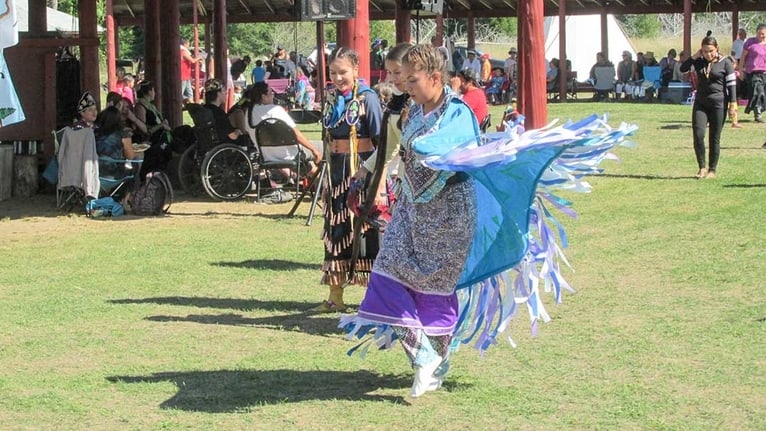 M'Chigeeng First Nation, ON –
Families in Manitoulin's Indigenous communities will benefit from improved cultural, recreation and business facilities thanks to an investment of more than $863,000 from the Government of Canada, through FedNor.
The funding was announced today by Marc Serré, Member of Parliament for Nickel Belt, on behalf of the Honourable Navdeep Bains, Minister of Innovation, Science and Economic Development and Minister responsible for FedNor.
The investment will support three projects, including $712,572 to assist Indigenous entrepreneurs in M'Chigeeng First Nationdevelop and grow their businesses, $100,000 to provide members of Aundeck Omni Kaning First Nation greater access to health, fitness and cultural programming at the community's cultural and recreation centre, and $50,594 to improve Sheguiandah First Nation's cultural park and provide local families with a safe, modern and accessible community space.
Quotes
"The Government of Canada is proud to help build strong and healthy Indigenous communities that have quality infrastructure, facilities and services that benefit all community members. Today's announcement will leave a lasting legacy as part of Canada's 150th celebrations, while supporting jobs and a strong middle-class in Northern Ontario."
The Honourable Navdeep Bains, Minister of Innovation, Science and Economic Development, and Minister responsible for FedNor
"The funding announced supports key infrastructure and business initiatives that contribute to the immediate and long-term social and economic growth of Northern Ontario's Indigenous communities. By investing in these priority projects, our government is contributing to improve the quality of life for hard-working Canadians families, while helping to preserve, protect and promote the region's Indigenous culture."
Marc Serré, Member of Parliament for Nickel Belt
"I'm pleased that the Government of Canada is taking action to help maximize the social and economic potential of M'Chigeeng First Nation and Indigenous communities throughout the area. These important investments will greatly improve our cultural and business facilities, which will help us attract tourists and create new opportunities in the region."
Chief Linda Debassige, M'Chigeeng First Nation
Quick Facts
○ The investment in local infrastructure is being allocated under the Canada 150 Community Infrastructure Program, a $300-million funding that was established to celebrate Canada's 150th birthday through investments in community spaces that bring Canadians together. Of that amount, $10.4 million is being invested across Northern Ontario through FedNor.


○ The business development centre is being funded through FedNor's Northern Ontario Development Program, which support projects that promote sustainable community economic development, enhance business development and growth, and facilitate innovation throughout the region.