Indigenous Tourism In Quebec Given Strong Support To Navigate Crisis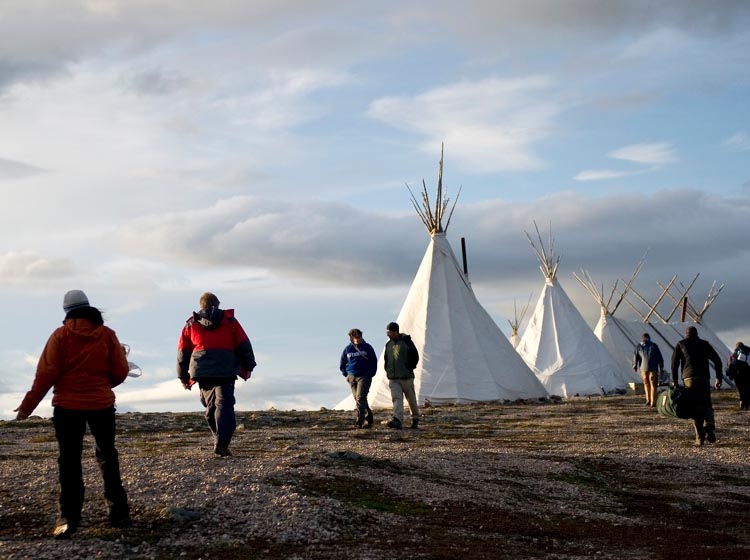 WENDAKE, QC - Indigenous Tourism Quebec (ITQ) welcomes the first phase funding from the COVID-19 Development Stimulus Fund for Canadian Indigenous Tourism Enterprises put together by the Indigenous Tourism Association of Canada (ITAC). In Quebec, 29 export-ready enterprises each benefited from a much-needed support of up to $25,000 to get through the crisis. Thanks to the leadership of our national association, nearly 100 enterprises across the country received financial aid totaling $1.85 million.
Over the past 10 years, Indigenous tourism in Quebec has not only experienced substantial growth in terms of visitors but has also seen a ramp-up in the number of high-quality export-ready tourism enterprises, making the province one of the leaders in the country. This growth was possible because Quebec invested in its tourism enterprises so that they are better equipped to welcome visitors from abroad.
The past few weeks have cast worries and uncertainties over the entire tourism industry. The unparalleled mobilization of key organizations and stakeholders alongside ITAC is moving to secure a future for our businesses. As a founding member, ITQ recognizes the momentous contribution of ITAC in building hope for our industry through proactivity, dedication, and mobilization. Since its inception, ITAC has consolidated the credibility of our industry with national, international and government strategic players. As Quebec's representative, we commend Keith Henry and his team for their hard work in bringing forth a concerted vision, inspiring initiatives and unprecedented visibility.
"It's a great start to reviving our industry and supporting our member enterprises. Despite the fact that it is a strong gesture for our industry and that 29 Indigenous tourism enterprises in Quebec are benefitting from this one-off assistance, it should be noted that more than 60 of our other deserving members could not receive such support in this first phase. It is, therefore, with renewed energy that we ask the federal government and the ministers concerned to take action as requested by ITAC so that a second and third phase can provide support to Indigenous enterprises and help them get through this crisis while mitigating losses. It is a big step in the right direction, but it is a first step," says Dave Laveau, ITQ's Executive Director.
ITQ understands the disappointment of enterprises that were not chosen in Quebec and elsewhere; we nonetheless support ITAC's methodology and rigor in the analysis process of this new innovative program. We are confident that the second and third phases of this financial assistance program will be carried out so that the maximum number of enterprises can be supported, regardless of their development phase.
In this regard, ITQ will, over the next few days, announce new Quebec-specific programs to better equip Indigenous tourism enterprises during this pandemic. The announcement of these new measures will take place during a virtual Zoom conference with two key ministers related to our mission in Quebec: the honourable Caroline Proulx, minister of Tourism, the honourable Sylvie d'Amours, minister responsible for Indigenous Affairs. The conference will take place on Thursday, May 21 from 1-2 p.m.