Kathy Cheng Named in Inc.'s Annual Female Founders 100 List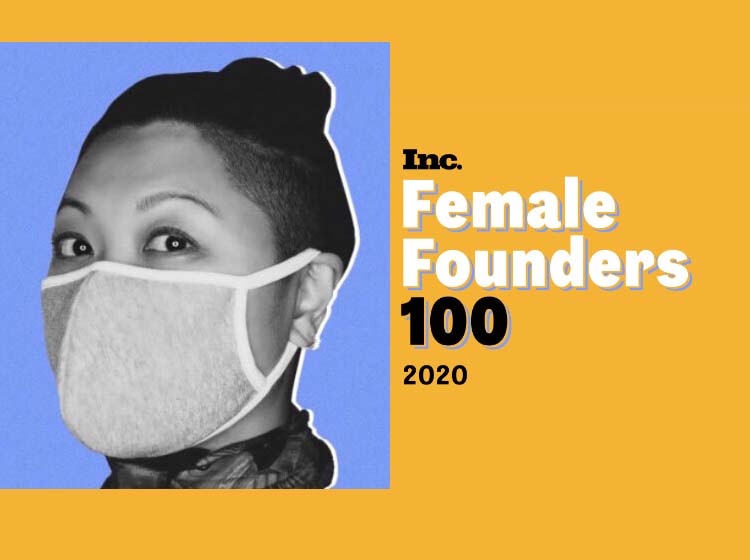 TORONTO —Inc. has announced its third annual Female Founders 100 list, honoring an influential, ambitious, and diverse group of 100 women who are building America's most inspiring businesses.
The final list honors entrepreneurs of every age, background, and geography—from very early-stage founders with world-changing ideas to women who have taken companies public, sold them to big buyers, or spent decades building and running their businesses. These women are leading innovative companies in a vast range of global industries, including tech, retail, finance, fitness, health care, consumer products, food, and more.
"I am so grateful for and humbled by this honour," says Cheng, "but, to me, this recognition is really about all of the makers. COVID-19 has been a wake-up call that supporting local manufacturing and businesses is more important than ever. In order to serve our communities in times of crisis, domestic manufacturing needs to be supported all year round."
Cheng is the President of Redwood Classics Apparel, a family business that has been proudly manufacturing on North American soil for over three decades. With a focus on supplier diversity and sustainable consumption in an industry notorious for creating waste, Cheng and her team proudly contribute to the North American economy through local procurement and minimize their carbon footprint by investing in green technologies.
Even more, Cheng has used her voice to champion Supplier Diversity in the fashion and branded merchandise industries. Cheng and the Redwood Classics team have been working closely with, and have been recognized by, various organizations and communities to convey that supplier diversity is good for business, improves opportunities for marginalized groups, and supports the local economy.
Inc. editors and writers spent the past year researching candidates for the list, considering a wealth of exciting and accomplished candidates. For the first time, Inc. also invited founders to apply for the list—and to nominate another founder who has particularly impressed them. Each of the founders selected has left her mark on her industry in the past year, by setting audacious goals or by achieving business milestones. Taken together, they represent the female-led future of business. "Our team vetted thousands of applications to find the 100 women highlighted on this list. It's the most inspiring work we do all year, and we're so thrilled to be able to feature these fierce, accomplished entrepreneurs and start to give them the recognition they deserve," said Inc. editor-at-large Kimberly Weisul.