PLATO Testing Wins Indigenous Business Pitch Competition in Ottawa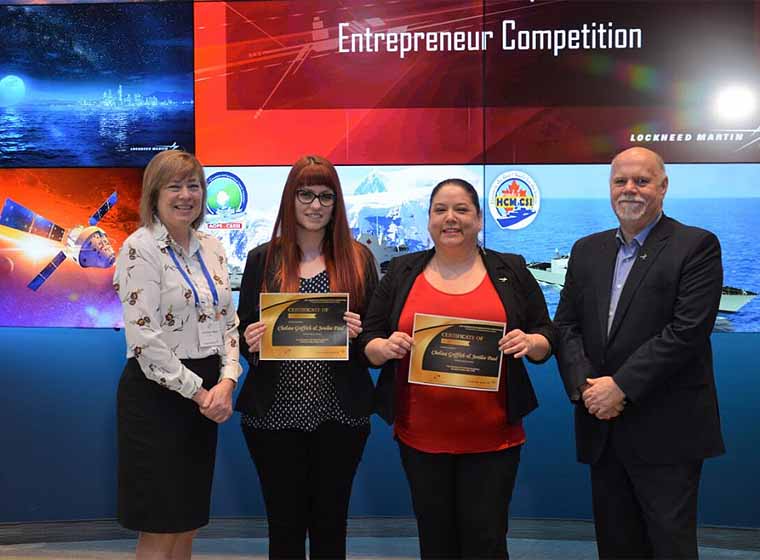 Ottawa-The Indigenous-staffed software testing firm affiliated with PQA Testing won a $5,000 cash prize for taking first place at the 2018 JEDI Indigenous Business Pitch Competition.
Chelsea Griffith, a team lead and software tester at PLATO, said in an interview prior to the announcement that the company will focus on expanding.
"The main thing that PLATO's looking to do is to keep expanding because we're looking to have 1,000 software testers. So we're looking for opportunities and partnerships to expand and bring more aboriginal people into IT and to STEM," she said.
Griffith said the company, which already has around 65 employees across Canada, also wants to explore opportunities with companies like Lockheed Martin.
The six businesses made up the third cohort of JEDI's 10-week Business Accelerator program. They made their pitches to global players in the aerospace and defence, and shipbuilding, sectors including Lockheed Martin, BAE and MDA, among others.
The accelerator was launched as a response to a targeted strategy for Indigenous people to pursue opportunities related to the National Shipbuilding Strategy. Lockheed Martin has been a partner of the program since its inception in 2015.
But this was the first time the pitching competition was held in Ottawa. The previous two pitching days were held in Fredericton, where JEDI is based. Participants can gain feedback from industry giants, as well as seek out opportunities for mentorship and partnerships to grow their businesses.
"The cash prize is bigger, [the businesses are] going to meet major suppliers in the shipbuilding program. They've met some suppliers at various events in the past, but this is the first time that the suppliers [were] all in one room to hear the entrepreneurs pitch," said Mark Taylor, the shipbuilding strategy manager at JEDI who is leading this program.
Monty Paul, whose company A1 3D Printing was a runner-up, said the competition put him on the radar.
"I'm excited about it because, well I guess, that's part of my year-two strategy to reach out to Lockheed and those companies, but I'm in year one and I'm a little bit ahead of my schedule," he said.
Paul's three-month-old company wants to build durable, more affordable 3D-printed propellers for leisure boats and the shipbuilding sector. He's hoping that in the long term, it could become a manufacturing company that would create jobs in St. Mary's First Nation, his community in Fredericton.
"I kind of try to keep all the money I can in the community to make it stronger," he said.
Cody Brooks's Sacred Land Eco Resorts was also a runner-up. The company wants to turn a parcel of land under the Wolastoqey Sacred Land Trust into a resort with geodomes and a longhouse where cultural training and education could be held. He said he appreciates companies like Lockheed Martin who are showing support for Indigenous entrepreneurs.
"Yeah we have a great ecosystem here in [New Brunswick] for entrepreneurship, possibly world-class, but Indigenous incorporation into that is very small," he said.
Other entrepreneurs who took part include Michael Stemm and Andrew Martin from Down to Earth, Adam Kennedy from Sma'knis, and Katie Lunney from Lunney Developments.