Minister Chagger Delivers Keynote Address at Weconnect International Conference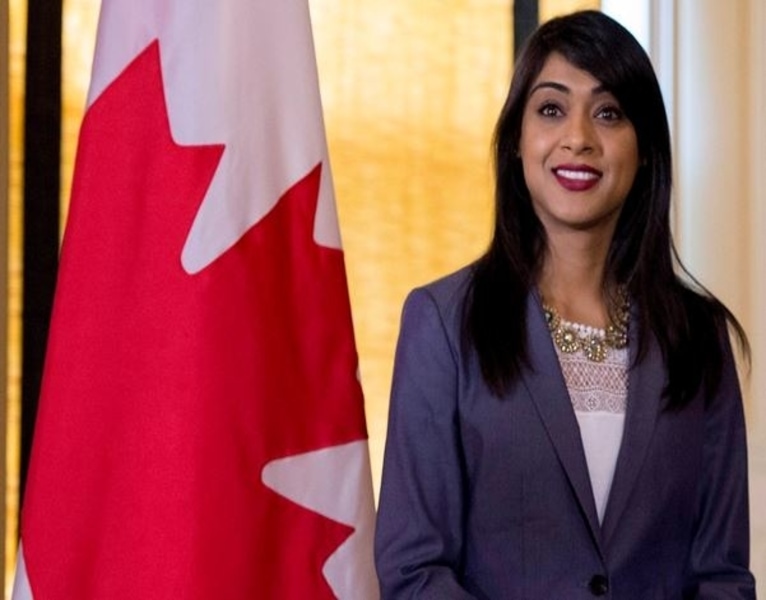 TORONTO, ON-
Empowering women in business is the right thing to do, and it means stronger and more inclusive economic growth from coast to coast to coast. That is why the Government of Canada strongly supports feminist policy-making as an important way to empower women entrepreneurs and business leaders.
The Honourable Bardish Chagger, Leader of the Government in the House of Commons and Minister of Small Business and Tourism, during a keynote address at WEConnect International's annual Canadian conference, today reaffirmed the government's commitment to working with women business owners and leaders to ensure that women have the tools they need to pursue their passions and start their own businesses.
Minister Chagger touched on the government's work to close the gender income gap and encourage more women to pursue entrepreneurship, especially in technical and technological fields. She emphasized the government's increased funding for women entrepreneurs and small business owners and acknowledged the need for a national framework to support women entrepreneurs.
Minister Chagger also highlighted the Business Development Bank of Canada's review of how it supports entrepreneurs to reaffirm accessibility and suitability for women, Indigenous peoples and newcomers to Canada. These reviews will be conducted by a third-party firm, and results of the first review—support for women entrepreneurs—will be available early next year.
"I am proud of the work our government is doing to promote gender equality and equal opportunity for all Canadians. Though there is much work still to do, I am very much encouraged by the many impressive women participating at this important conference. With partners such as the Business Development Bank of Canada and WEConnect International, we will continue to encourage mentorship and greater access to capital so that women can connect, share experiences, combine their wisdom and access new sources of funding. By taking these important steps, we will empower more women to pursue their dreams of entrepreneurship. This is important not just for Canadian women but also for the Canadian economy."
– The Honourable Bardish Chagger, Leader of the Government in the House of Commons and Minister of Small Business and Tourism