Ontario Taking Steps to Empower Black Youth to Reach their Full Potential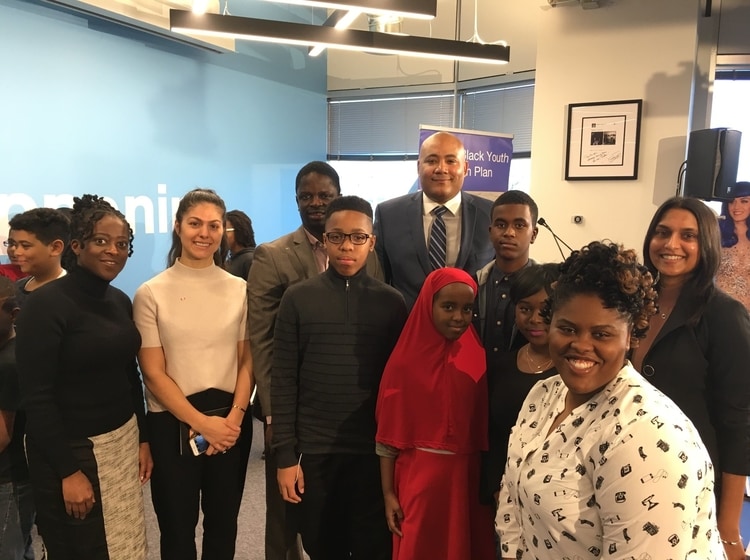 ONTARIO-
Ontario is supporting three organizations to create public awareness campaigns that promote and reflect the strengths of Ontario's Black children, youth and families and build community resiliency to help them rise above racial prejudices.
Michael Coteau, Minister of Children and Youth Services and Minister Responsible for Anti-Racism, was at Twitter Canada in Toronto today to make the announcement.
The campaigns will be delivered by three organizations and will promote strong Black cultural identities through community outreach, online videos, live local events, traditional media and social media. Urban Rez Solutions and Innovate Inclusion, in partnership with La Passerelle-I.D.É., will lead campaigns in the Greater Toronto and Hamilton Area, Windsor and Ottawa, and Empowerment Squared will create a Hamilton-focused campaign.
The initiative is part of the Ontario Black Youth Action Plan, a four-year, $47-million commitment to help reduce disparities for more than 10,000 Black children, youth and families in communities across the province.
Improving outcomes for Black children and youth is part of Ontario's plan to create fairness and opportunity during this period of rapid economic change. The plan includes a higher minimum wage and better working conditions, free tuition for hundreds of thousands of students, easier access to affordable child care, and free prescription drugs for everyone under 25 through the biggest expansion of medicare in a generation.
"Anti-Black racism and prejudice pose barriers for Black youth. It's time we work collectively to change this narrative and improve outcomes for Black children, youth and families. I believe these campaigns will be the start of a new chapter for everyone."
Michael Coteau
Minister of Children and Youth Services, Minister Responsible for Anti-Racism
"Ontario's Black Youth Action Plan is a bold and courageous plan that will inspire governments throughout the world to address anti-black racism, systemic racism and overall racial disparity and discrimination ? head on. Urban Rez Solutions is humbled at the opportunity to collaborate with Minister Coteau and his team, as well as with the other recipients. Our three-part plan includes meaningful and exciting initiatives, including town hall rallies, out-of-home advertising campaigns and a digital comic book. We are very encouraged by the selection committee's recognition of this."
Farley Flex
Co-founder, Urban Rez Solutions