Retaining the Recruiters: Four Easy Wins in Tough Talent Markets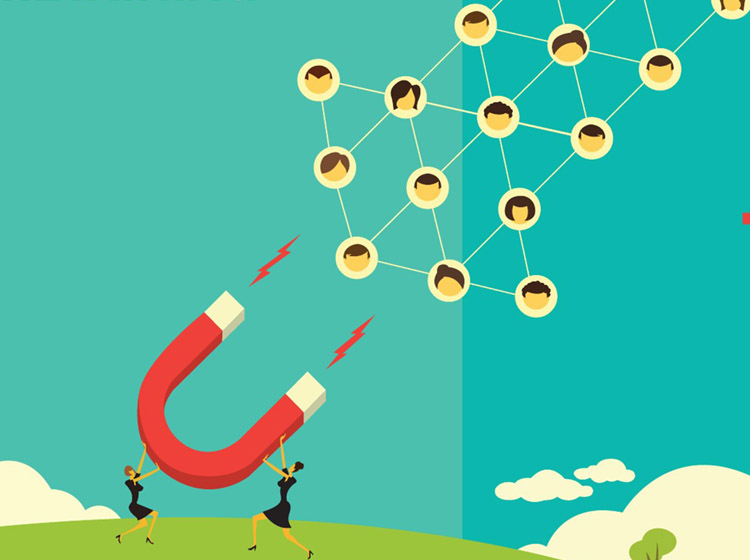 Tired of seeing top recruiters waltz away? Make these adjustments to retain the key talent that brings in all the rest.
By Donna Chan
Companies looking to recruit top talent have to have strong recruiters. Yet in a robust hiring environment, who knows better than the recruiting team where the greenest pastures lie? As a result, firms that do not watch the door and adapt accordingly thus often see their biggest assets strolling away to the competition.
Fortunately, the situation is not hopeless. There are four key areas that move the needle on retention for recruiters in today's world, and incorporating them into the work environment needs to be a top priority for any firm interested in winning the talent wars.
#1Communicate Company Activities Honestly and Openly
One of the key responsibilities of a recruiter, according to industry leader Johnny Torrance-Nesbitt, is to embody the company brand and promote it in a positive way as often as possible. It is not easy to do that when information about the company's goals, market objectives, ongoing initiatives, sales performance and so on is difficult to find or comes from unreliable sources. Recruiters do not like to be kept in the dark, caught unawares, or put in a tough spot by a candidate who has more information and more accurate information than they do.
Sounds simple, right? One might think so. Yet recruiting teams routinely cite poor internal communication practices as a major hurdle in doing their work and a key factor in individual decisions to leave.
The best solution? Open, honest and ongoing conversations with the recruiting team. Bring key stakeholders for critical positions to the table as needed, and regularly apprise recruiters of new initiatives, updates on numbers, and shifts in corporate policy. Remember, too, that for nimble recruiters, even "bad" news can be framed as an opportunity to the right candidate, and that often, in critical recruiting moments, every slice of information is a tool and possible advantage.
#2Get Out of the Way
This question may sound rhetorical, but for desirable recruiters, it is no laughing matter: "Will you let me do my job?"
It is easy to say yes, but harder to stay out of the way. Recruitment teams want a clear mandate and a clear path. Miles of red tape, buckets of bureaucracy, and sky-high administrative hurdles ruin more than just a single hiring opportunity. Where there are prolific problems, recruiters show themselves out.
The best performing teams in the business, in any niche, continually look at their processes to see if they can be improved, according to a 2017 research report from Allegris Group's Global Talent Survey of more than 12,000 recruiters and employers. Participate in the analysis process and know what roadblocks the organisation may be inadvertently putting in place. Eliminate those frustrations, and not only will key recruiters be happier in their work, but they will likely be faster and more effective at their jobs as well, a winning situation for everyone involved.
#3Provide Fast and Clear Development Paths
Like any other high-potential employee, recruiters are not interested in staying in dead-end jobs. They want opportunities to grow their skills, move up the ranks, and develop into influential leaders. Unfortunately for employers, the average tenure for the Millennial and Gen Z demographic groups (soon to be 50 per cent of the workforce) is a mere 1.6 years. That does not leave much time to let recruiters discover the opportunities within the company on their own.
To address this compressed time window and try to extend the employment relationship, firms need to provide fast and clear development paths to key recruiters. Now, this does not necessarily mean promises of automatic promotions or raises. Instead, offer clear metrics for key milestones and attach them to incentives that matter in the specific industry.
For example, does hitting all performance targets unlock executive coaching sessions? Will boosting certain retention numbers or recruiting talent away from competitors earn a raise or a promotion? How, exactly, does a member of the recruiting team move up the totem pole?
The more clear it is possible to be about options and outcomes, the more satisfied team members will be that their future with the firm is under their own control and headed in an upwardly mobile direction.
#4 Show Appreciation With More Than Money
Finally, be sure to show appreciation to the recruitment team with more than just money. Yes, money is appreciated. Unfortunately, like any other incentive with repetition (or expectation), the allure begins to die off. When that happens, talent bleeds away, utterly lacking in loyalty and hunting the next big bonus, much to the chagrin of an organisation who may be straining the operational budget to try to keep recruiters from running for the exits.
Fortunately, most top recruiters value much more than money in their employment relationships. They want to feel valued and appreciated, a process that starts with low-cost (but highly effective) gestures like saying, "Thank you for what you do."
Other in-demand "appreciation perks" for recruiters include scheduling flexibility, work-from-home options and impromptu treats like nice restaurant dinners, small but tasteful gifts, and public praise, according to the Society for Human Resource Management. Does that sound like dating? Perhaps … but even more like high-stakes, ongoing recruitment of key talent.
At the end of the day, that really is the secret, and the easiest way to win in the talent wars. For recruiters, just as much as any other employee, it is important to remember that ongoing recruitment to the firm is vital for long-term retention. Make the effort to be a better communicator as an organisation, eliminate success barriers in the recruitment process, offer opportunities for growth, and show appreciation for a job well done, and it is possible to keep critical recruiting teams engaged and on-board for years to come.