Toronto ranks among the fastest-growing global technology innovation hubs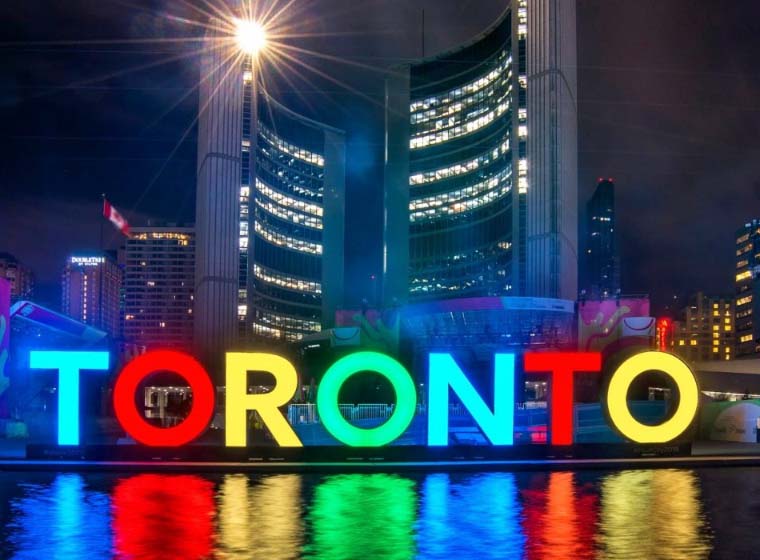 Toronto-Toronto is poised to break out as one of the world's leading technology innovation hubs over the next four years, according to an annual survey of global tech industry leaders in KPMG International's latest Global Technology Innovation report.
"Toronto has been rapidly grabbing the world's attention as a destination for financial and intellectual capital in technology innovation," says Anuj Madan, National Industry Leader for Technology, Media and Telecommunications at KPMG in Canada. "Only a couple of years ago, Toronto likely didn't come up in conversations as a go-to global destination for innovation. But smart and early investments in artificial intelligence and fintech, coupled with a diverse workforce, have positioned the city as an emerging global centre of influence in machine and deep learning, setting the stage for Industry 4.0."
Home to a dynamic ecosystem with more than 4,000 active start-ups and over 22,500 new tech jobs from 2015 to 2016, Toronto is the only Canadian city to be ranked as a world-leading tech hub of the future. Six per cent of global leaders said the city is outpacing the competition as it competes with Silicon Valley and San Francisco, the world's foremost technology market and entrepreneurial culture. While not featured in the ranking, Vancouver was named by one per cent of the global respondents.
Cities outpacing the competition as leading innovation hubs
| | |
| --- | --- |
| City | Ranking |
| Shanghai, China | 1 |
| Tokyo, Japan | 2 |
| London, United Kingdom | 3 |
| New York, United States | 3 |
| Beijing, China | 5 |
| Singapore | 5 |
| Seoul, South Korea | 7 |
| Bangalore, India | 8 |
| Tel Aviv, Israel | 8 |
| Berlin, Germany | 10 |
| Sydney, Australia | 11 |
| Toronto, Canada | 12 |
| Boston, United States | 12 |
| Chicago, United States | 12 |
| Hong Kong, China | 15 |
| Shenzhen, China | 15 |
"Global tech titans such as Uber, Google Brain, Deep Mind and Alphabet's Sidewalk Labs are expanding their research capacity and directing their investment dollars to Toronto, tapping into the city's multi-cultural and highly skilled workforce. Additionally, more than 300 fintech firms operate in Canada today, with that number expected to grow to 1,000 over the next five years," adds Madan.
Learn more about the world's leading tech innovation hubs, including a Canada-focused country perspective, by accessing the full report.