WBE Conference Keynote Speaker Revealed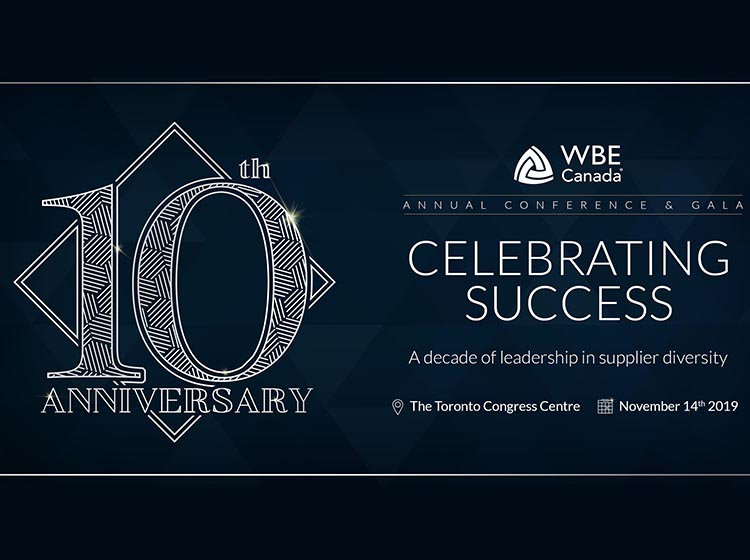 Toronto -WBE Canada is excited to announce that Manjit Minhas, co-founder of Minhas Breweries and Distillery and star of CBC's Dragons' Den is the keynote speaker at this year's 10th Annual Conference & Gala, being held at the Toronto Congress Centre, November 14, 2019.
As the co-founder of a now $155 million brewery, Manjit Minhas is living proof that women can – and should – achieve success in even the most male-dominated industries. With her family-owned Minhas Breweries and Distillery, she's combined savvy financial sense with passion, patience, and thick skin. In this keynote, Minhas will share her stories of challenges in her personal and professional life and how she overcame them, re-defined success, and thrived.
WBE Canada's Annual Conference is the leading event for corporate & government leaders, procurement professionals and women-owned businesses. It is the largest event of its kind for women business owners in Canada. This year's conference is a celebration of WBE Canada's 10 years of supporting Canadian women-owned businesses, recognition of significant achievements in supplier diversity in Canada and opportunities to share best practices for the next decade.
Conference highlights include information-packed training sessions led by corporate professionals and successful women-owned businesses; latest updates & opportunities in supplier diversity space; inspiring achievements and innovations, powerful professional B2B networking, awards & recognition and WBE Canada's first ever Trade Show giving certified WBEs the opportunity to position their business in front of corporate buyers from across North America
Who should Attend?
• Corporate & Government Leaders- witness the impact caused by engaging women-owned businesses in your organization and discover best strategies to leverage them in your supply chain.
• Women-Owned Businesses -network and meet one-on-one with corporate & government leaders and other suppliers. Discover latest strategies to scale up & grow your business.
• Procurement & Supplier Diversity Professionals - discover new suppliers for your supply chain needs. Connect with women-owned businesses through networking and matchmaking opportunities.
• Other Certified Diverse Businesses -tap into information, resources and tools available to women-owned businesses to scale up and grow your own diverse business.
FOR COMPLETE INFORMATION AND REGISTRATION visit WBE Canada's Conference Website at www.wbeconference.ca